The Cutting Room ft. Devin Bramhall of Don't Say Content
Devin Bramhall is the co-host of the "Don't Say Content" podcast where she shares her 15+ years of marketing experience, including her time as CEO of industry-leading content marketing agency Animalz, where she grew revenue 3x in two years. Now she offers strategic consulting services to agency founders and marketing leaders to accelerate their growth.
In this episode, we discuss:
The importance of specificity, and how to do it better.
The importance, yet overblown role of SEO in a content strategy.

The emphasis on innovation and creativity within the constraints of talent and budget limitations.
Here are some of our favorite quotable moments:
"If you want to communicate effectively, you must use the right words."
"Show people what opportunities or obstacles that they didn't even know they needed to tackle. That's the stuff that levels you up as a company, as a brand, as a human."
"If you don't have the resources to do the thing […], there are other things you can try. That's where innovation can happen. Constraints breed creativity."
We hope you enjoy the episode.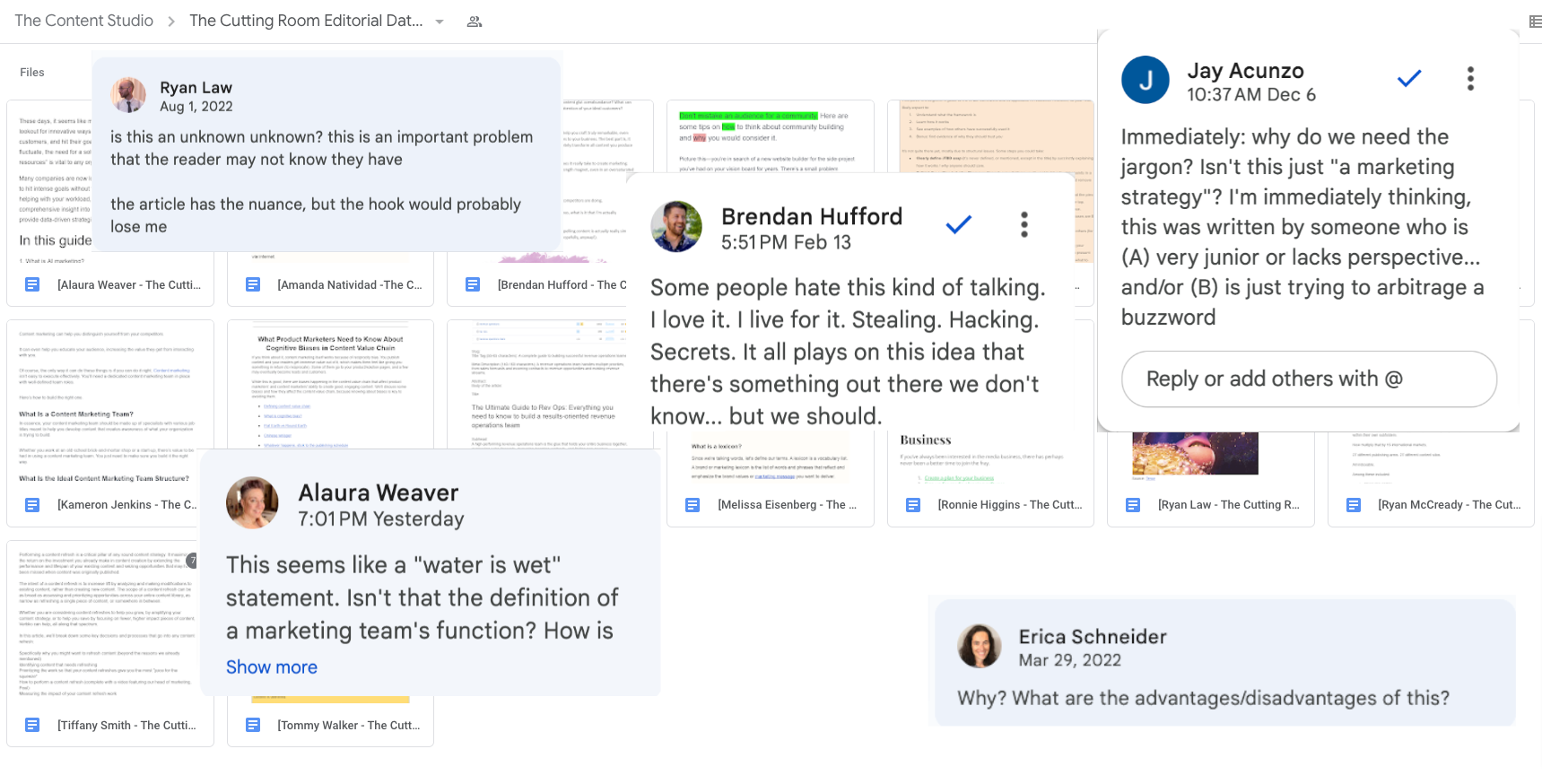 Introducing "The Vault" – a repository of articles edited by some of the best content marketers in the industry.
See how content leaders from companies like Shopify, Postmark, Animalz, and more do their thing in-the-draft.