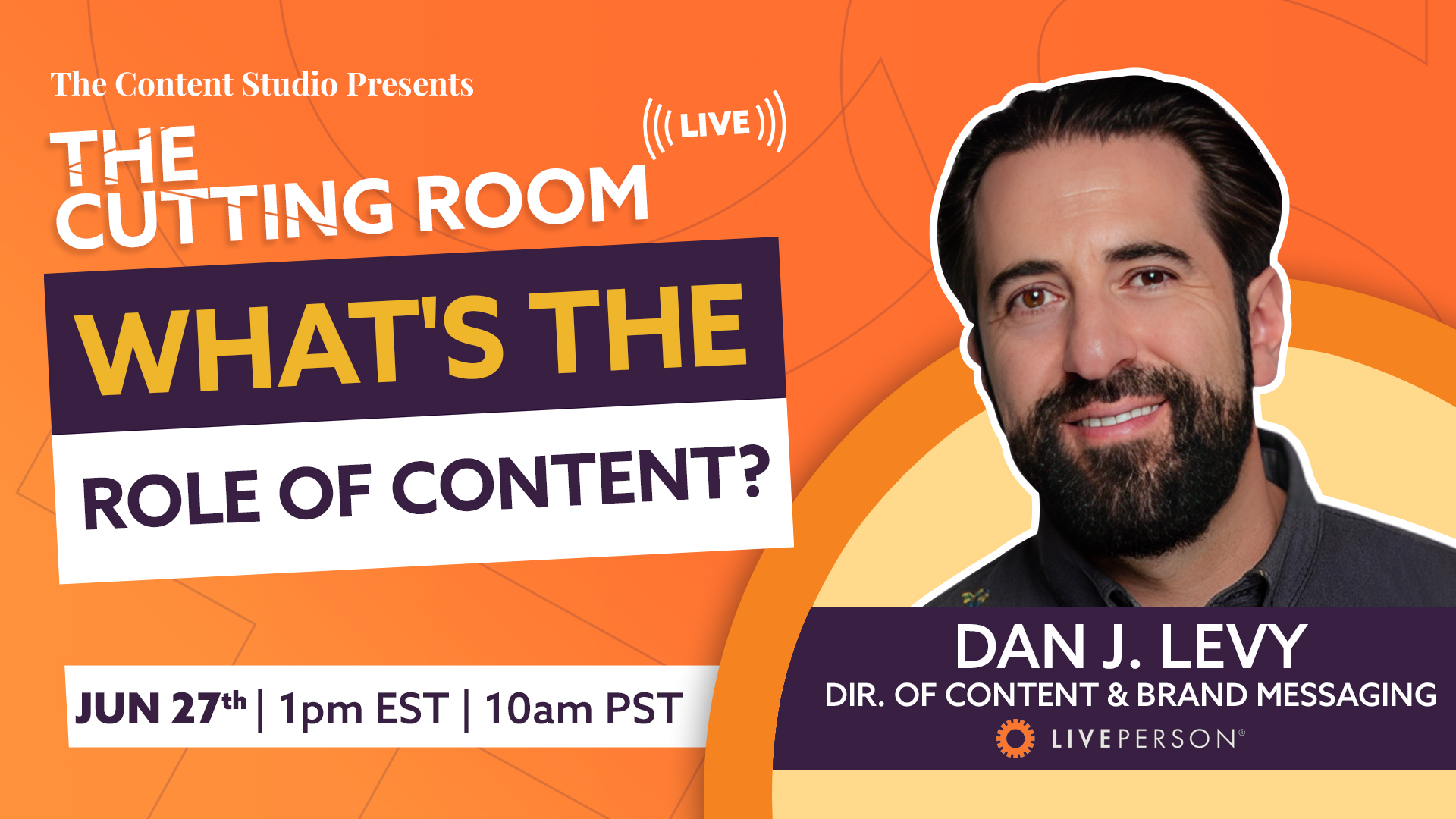 The Cutting Room ft. Dan Levy
Dan Levy is one of my earliest influences.
When he was my editor at Unbounce, he pushed me to become a better creator, think more deeply about the words on the page, and how to make them come to life.
He's a big reason behind the way I think about content today, and has played a significant role in how I approach leadership.
In our conversation we'll cover:
👉 Where should content sit in an org?
👉 How should marketing leaders be thinking about AI?
👉 The difference between B2B & B2C content.
Join me as I catch up with Dan and see how we've both grown over the years.