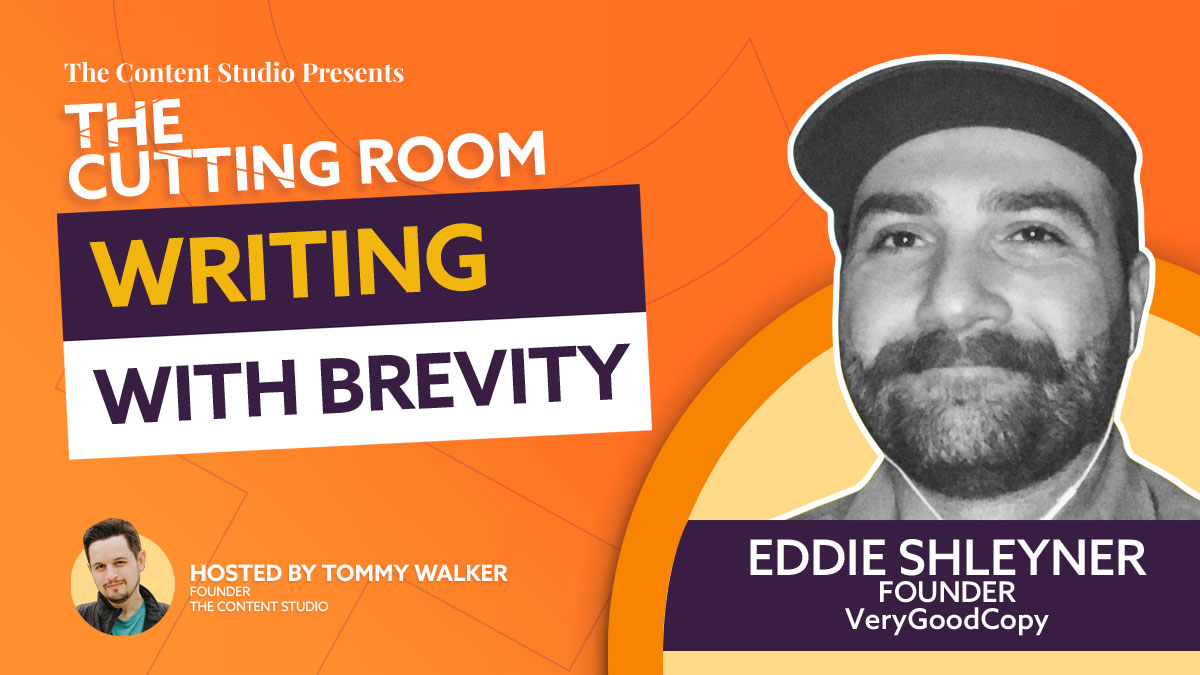 The Cutting Room ft. Eddie Shleyner of Very Good Copy
Do we need another 3,000-word blog post?
Eddie Scheyner thinks not.
His blog VeryGoodCopy has attracted over 53,000 subscribers on the premise that bigger is not always better.
He frequently says in 400 words more than others say 4,000 (and that's a good thing)
In this episode of The Cutting Room we'll discuss:
👉 The intersection between story and marketing.
👉 Why brevity is underrated.
👉 The principles of persuasion.
Add this episode of The Cutting Room to your calendar by clicking the link below.
No email required.