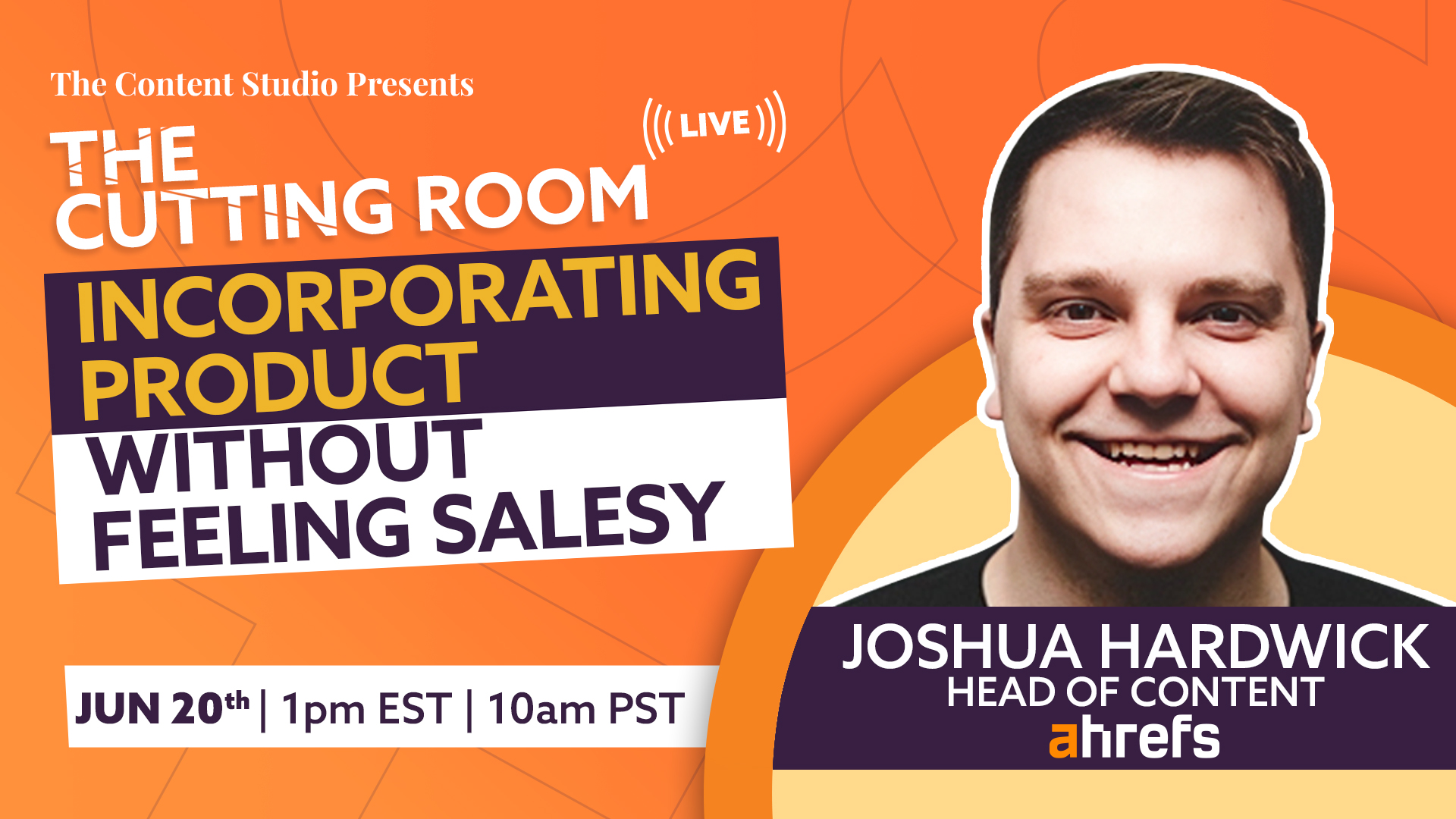 The Cutting Room ft. Joshua Hardwick of Ahrefs
Tell me if you've heard this.

"It just feels so tacked on."
"We don't want it to look like an ad."
"They're on the site, they'll assume we sell something."
If the gods of content marketing created a rulebook, rule one would have to be, "Thou shalt not mention product."
Believe me, I subscribed to that ideology for a long time.
Imagine my surprise when I ran a study at QuickBooks that found visitors wanted to see product in the blog post. 🤯🤯🤯
In our case, our visitors didn't just want to figure out how to solve the problem in theory, they wanted to know how it could be solved for tactically and, in some cases, right now.
It‌ made a lot of sense when I thought about it. I mean, do you even remember the last thing website you were on that wasn't Twitter or LinkedIn?
Showing product in the context of solving a problem allows the customer to "test drive" it in a way.
Want to know the strength of your backlinks? Here's how you can do it in our tool. ​
Joshua Hardwick​, the head of content at ​aHrefs​, does this so skillfully on the aHrefs blog, that everything integrates so seamlessly without feeling like you're being sold to.
In our conversation, we'll discuss:
👉 Planning content around product features.
👉 Executing product mentions tastefully.
👉 Working with freelancers to make it feel natural.
Join us LIVE at 1pm est / 10am PST on Tuesday June 20th so you can jump in and ask Joshua any questions on how you can do this for yourself.