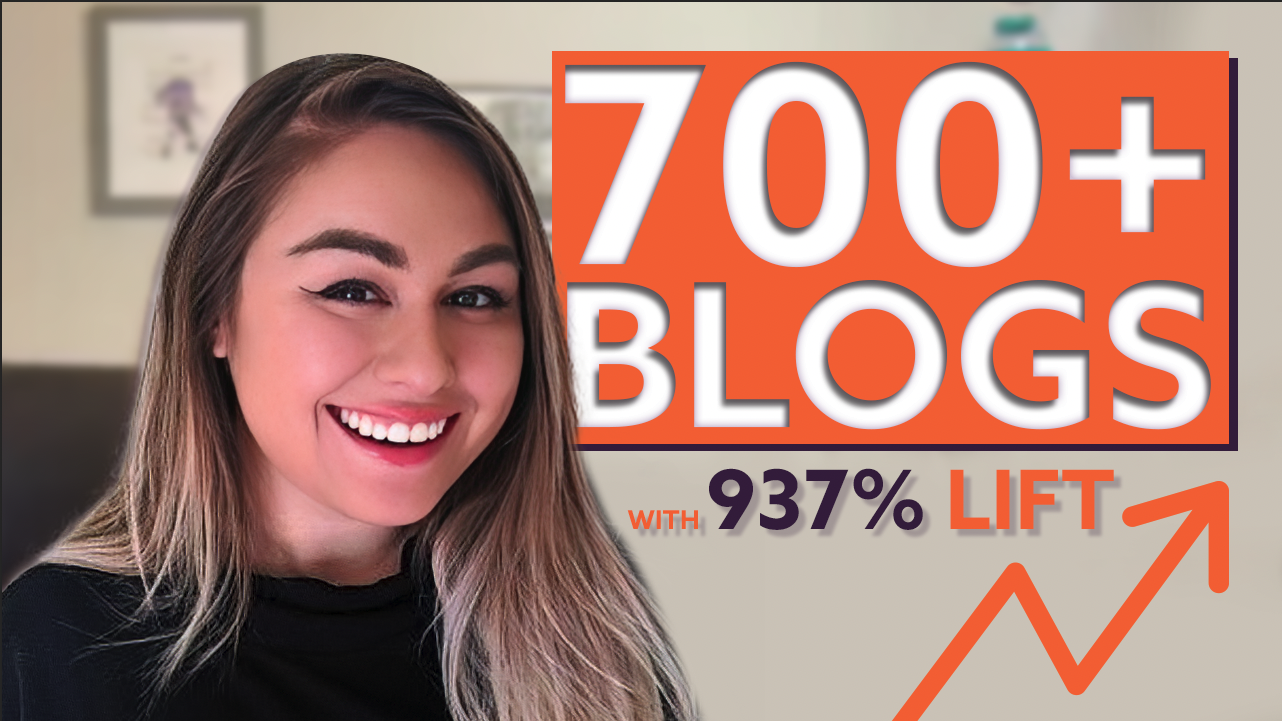 She Published 700+ High-Performing Blog Posts in One Year (WITHOUT AI)
Lauren Funaro is good. Like real good.
With only 2 full-time employees, a team of freelancers, and a smart strategy, she released 400+ blog posts and increased traffic by 973%.
Want to know how she did it?
Join us live at 1pm est / 10am pst on September 5th to find out.