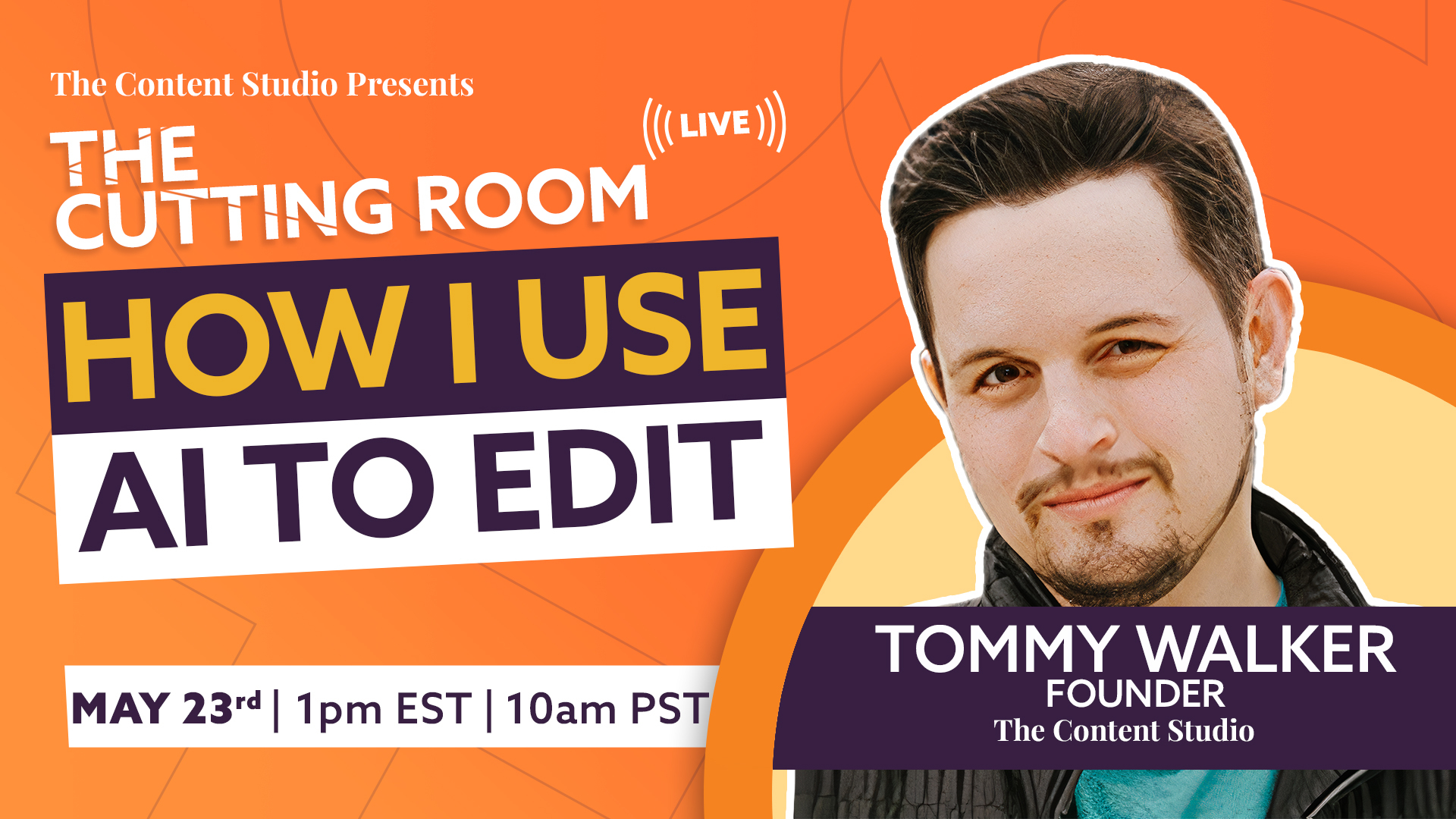 How I'm using A.I to edit
There's no going back.
While it's not replacing good writers soon, a.i has the ability to transform great writing into something incredible.
In this special episode of The Cutting Room, Tommy will show you:
👉 How to use ChatGPT to analyze search competitors' strengths, weaknesses, and ways to do better.
👉 How to really get into the head of your reader by roleplaying with the robot.
👉 Why ChatGPT isn't the only tool you should have in your toolbox.
Tommy does not, and will not ever proclaim himself to be a ChatGPT expert, but he's been experimenting heavily and hopes to show you some things you hadn't considered before.
As usual, The Cutting Room is free, but if you click the register button, you can sign up with your email to get sent the replay.
See you soon.