​

In this edition: ​
​
What's lacking in good introductions
Inspiration from great films
Breakdowns of story beats
LinkedIn copywriting frameworks
Why "hacks" aren't always bad
​
​
Top of mind:
It frustrates me to no end.
​
Makes me want to slam my head against the keyboard, rethink my life choices, and question why I ever became an editor.
​
You opened the email, so you knew exactly what we're talking about…
​
𝗪𝗲𝗮𝗸 𝗶𝗻𝘁𝗿𝗼𝘀.
​
More specifically, intros that start from a point of neutrality.
​
What makes neutrality bad is it doesn't show the reader how to feel about what they're reading, and it doesn't give the author any momentum for what they're writing
​
Consider the following:
​
"𝙸𝚏 𝚢𝚘𝚞'𝚛𝚎 𝚊 𝚙𝚎𝚛𝚜𝚘𝚗 𝚠𝚑𝚘 𝚘𝚛𝚐𝚊𝚗𝚒𝚣𝚎𝚜 𝚊𝚗𝚍 𝚘𝚙𝚎𝚛𝚊𝚝𝚎𝚜 𝚊 𝚋𝚞𝚜𝚒𝚗𝚎𝚜𝚜, 𝚒𝚝 𝚝𝚊𝚔𝚎𝚜 𝚘𝚗 𝚐𝚛𝚎𝚊𝚝𝚎𝚛 𝚝𝚑𝚊𝚗 𝚗𝚘𝚛𝚖𝚊𝚕 𝚜𝚝𝚛𝚎𝚜𝚜𝚘𝚛𝚜 𝚒𝚗 𝚍𝚘𝚒𝚗𝚐 𝚜𝚘. 𝙴𝚗𝚝𝚛𝚎𝚙𝚛𝚎𝚗𝚎𝚞𝚛𝚜 𝚠𝚎𝚊𝚛 𝚖𝚊𝚗𝚢 𝚑𝚊𝚝𝚜 𝚊𝚗𝚍 𝚗𝚎𝚎𝚍 𝚝𝚘 𝚋𝚎 𝚊𝚋𝚕𝚎 𝚝𝚘 𝚖𝚞𝚕𝚝𝚒𝚝𝚊𝚜𝚔 𝚒𝚗 𝚘𝚛𝚍𝚎𝚛 𝚝𝚘 𝚋𝚎 𝚜𝚞𝚌𝚌𝚎𝚜𝚜𝚏𝚞𝚕 — 𝚊𝚗𝚍 𝚑𝚊𝚟𝚒𝚗𝚐 𝚊 𝚕𝚒𝚜𝚝 𝚘𝚏 𝚜𝚎𝚕𝚏-𝚌𝚊𝚛𝚎 𝚒𝚍𝚎𝚊𝚜 𝚝𝚘 𝚍𝚛𝚊𝚠 𝚏𝚛𝚘𝚖 𝚌𝚊𝚗 𝚑𝚎𝚕𝚙."
​
🥱🥱🥱
​
This is a pretty standard neutral intro with no distinguishing features.
​
𝗟𝗲𝘁'𝘀 𝗺𝗮𝗸𝗲 𝗶𝘁 𝗯𝗲𝘁𝘁𝗲𝗿, 𝘀𝗵𝗮𝗹𝗹 𝘄𝗲?
​
First, we're going to cut all of this.
" ̶I̶f̶ ̶y̶o̶u̶'r̶e̶ ̶a̶ ̶p̶e̶r̶s̶o̶n̶ ̶w̶h̶o̶ ̶o̶r̶g̶a̶n̶i̶z̶e̶s̶ ̶a̶n̶d̶ ̶o̶p̶e̶r̶a̶t̶e̶s̶ ̶a̶ ̶b̶u̶s̶i̶n̶e̶s̶s̶,̶ ̶i̶t̶ ̶t̶a̶k̶e̶s̶ ̶o̶n̶ ̶g̶r̶e̶a̶t̶e̶r̶ ̶t̶h̶a̶n̶ ̶n̶o̶r̶m̶a̶l̶ ̶s̶t̶r̶e̶s̶s̶o̶r̶s̶ ̶i̶n̶ ̶d̶o̶i̶n̶g̶ ̶s̶o̶.̶ ̶"̶
We know.
The entire blog is for people who run businesses. 😑
​
Instead, we might say something like this…
​
𝚈𝚘𝚞'𝚟𝚎 𝚖𝚒𝚜𝚜𝚎𝚍 𝚝𝚑𝚎 𝚍𝚎𝚊𝚍𝚕𝚒𝚗𝚎, 𝚕𝚊𝚝𝚎 𝚝𝚘 𝚝𝚑𝚎 𝚖𝚎𝚎𝚝𝚒𝚗𝚐, 𝚊𝚗𝚍 𝚝𝚑𝚊𝚝 𝚝𝚒𝚖𝚎-𝚜𝚎𝚗𝚜𝚒𝚝𝚒𝚟𝚎 𝚎𝚖𝚊𝚒𝚕 𝚒𝚜 𝚗𝚘𝚠𝚑𝚎𝚛𝚎 𝚝𝚘 𝚋𝚎 𝚏𝚘𝚞𝚗𝚍.
​
𝚆𝚎𝚕𝚌𝚘𝚖𝚎 𝚝𝚘 𝟿:𝟶𝟶𝚊𝚖 𝙼𝚘𝚗𝚍𝚊𝚢 𝚖𝚘𝚛𝚗𝚒𝚗𝚐.
Even though this is still talking to the generic "entrepreneur" (that's another conversation) we're opening from a place with some kind of energetic charge.
​
​⚡️But before we get into charges ⚡️
There's something else at play from a storytelling framework that comes from the book Save The Cat (non-spon).
​
That's the opening image.
​
​Here's what "Save the Cat" says about the opening image:
​
The Opening Image is a thematic or grabbing visual image, scene, or short sequence which sets the tone of your movie. It often serves as the "before" picture of your hero (or world) that will transform throughout the story.
For example: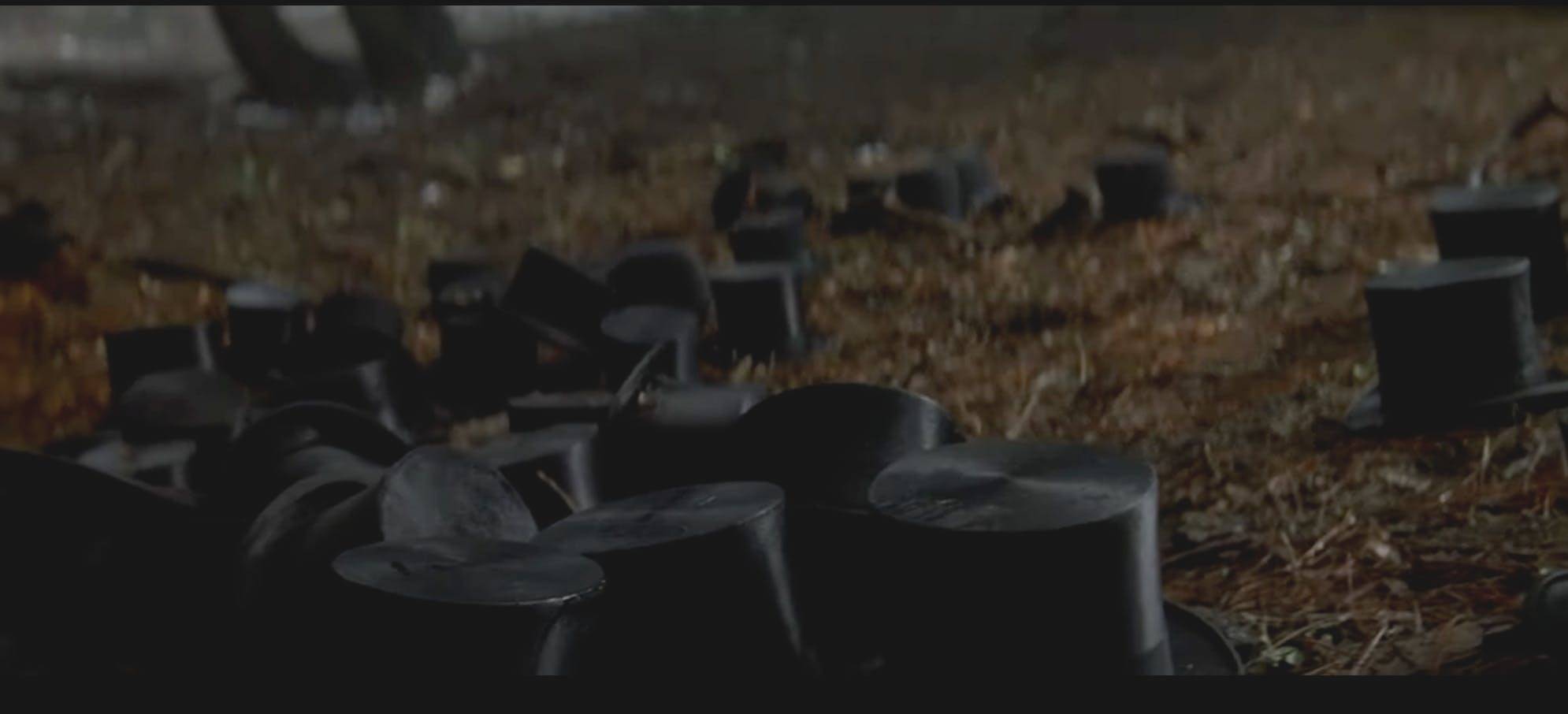 Opening image from The Prestige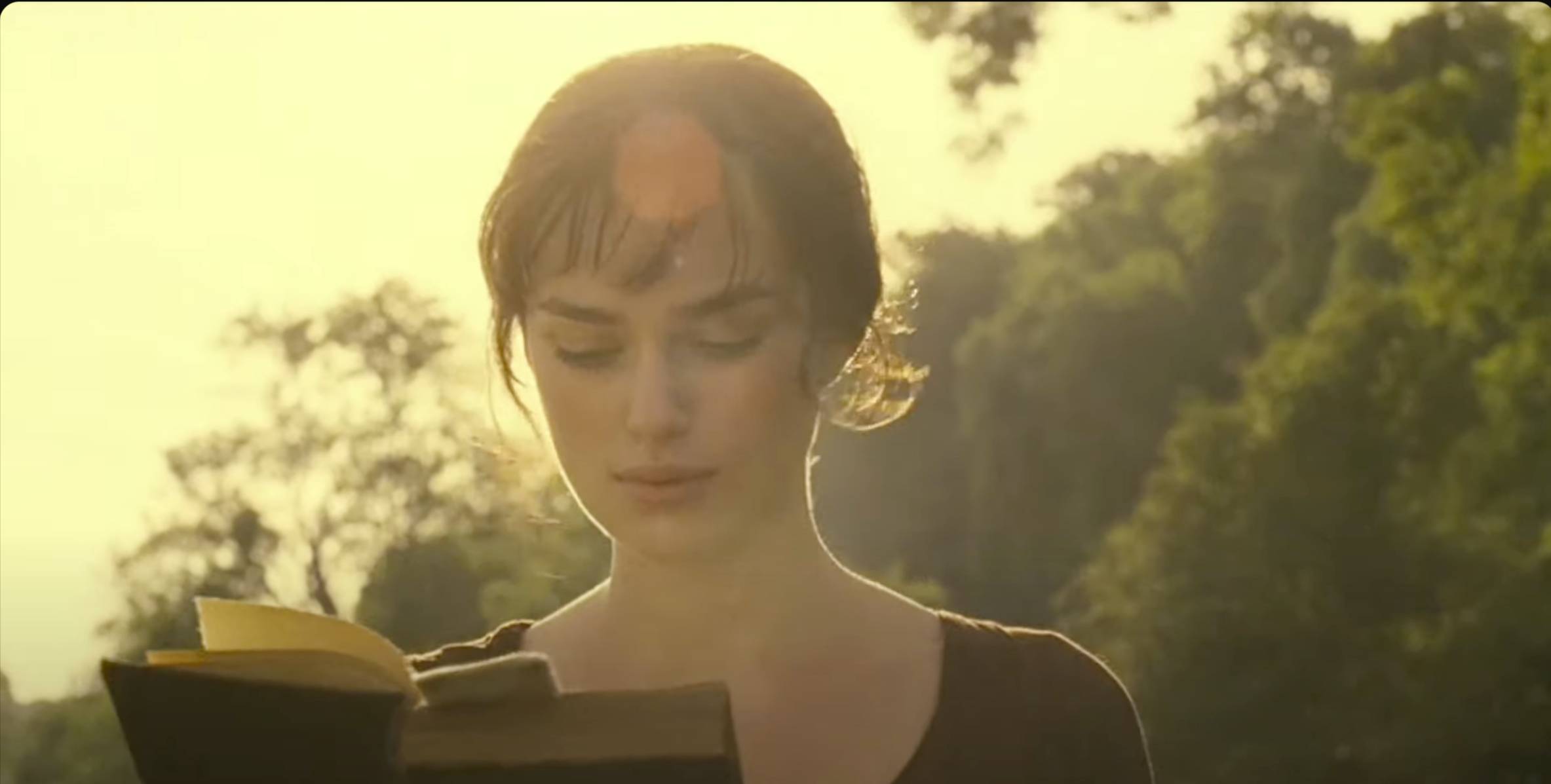 The opening image from Pride & Prejudice


The opening image from Raging Bull
It's an introduction to the characters, topics, and theme of the content.
​
(This should go without saying, but this concept applies to writing too)
​
The opening image, to me, is different from "The Hook" because it's less about grabbing attention, and more about creating a strong visual for the reader to imagine themselves in.
​
I've actually used the opening image twice times in this email already, can you spot them?
​
It's my personal opinion that "The Hook" is derived from the opening image, and not the other way around.
​
More on that another day.
​
​⚡️Back to charges ⚡️
​
The biggest gripe with B2B introductions is they often start from a place of neutrality.
​
There is no emotion behind them.
​
In any other medium except B2B, the openings start in one of two places:
Positive charge
Negative charge
In Fight Club, the narrator has the barrel of a gun in his mouth.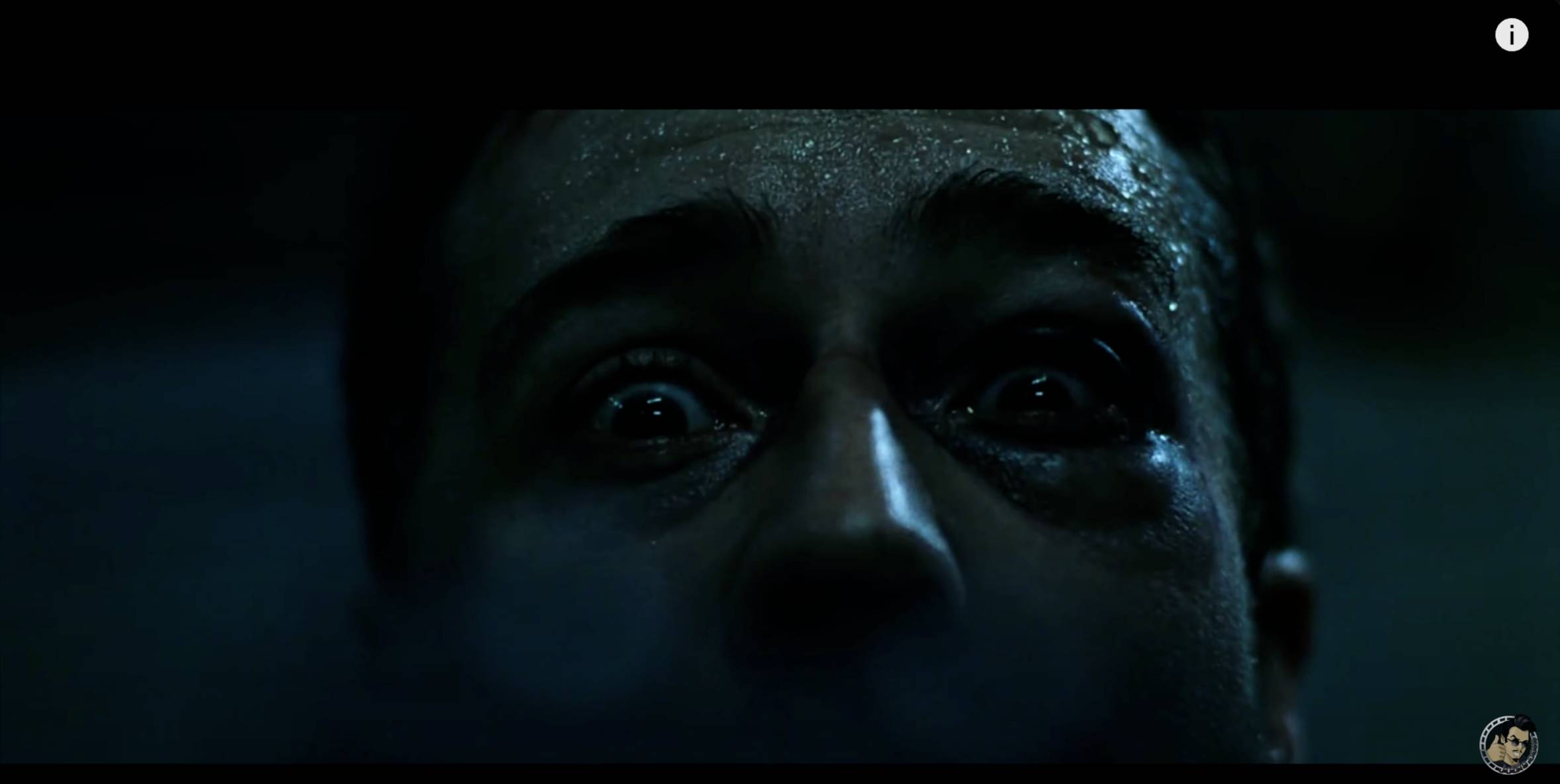 The opening image of Fight Club
In Toy Story, Andy is playing with Woody.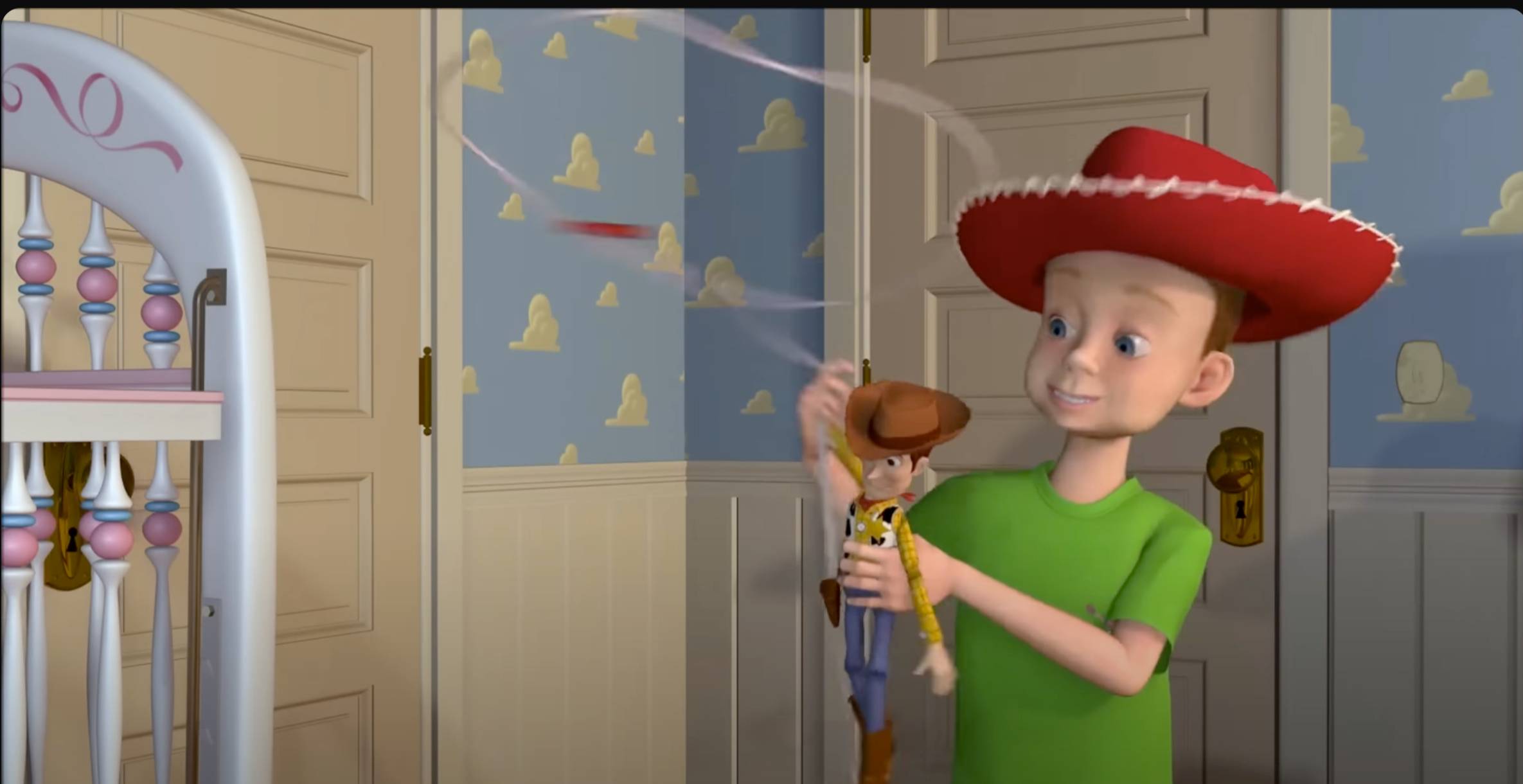 ​
In the intro to this email, I'm banging my head against my desk…
​
Now, the concept of charges is not mine.
​
Robert McKee talks about this way better in his must-read book, "Story", but the idea is that to move the story forward and make something happen, scenes must start and end on opposing charges.
​
If you start negative, you go positive. If you start positive, you go negative.
​
That way you always have somewhere to go. Something is always happening.
​
Let's go back to the real-world example from above.
Here's a refresher:
​
𝚈𝚘𝚞'𝚟𝚎 𝚖𝚒𝚜𝚜𝚎𝚍 𝚝𝚑𝚎 𝚍𝚎𝚊𝚍𝚕𝚒𝚗𝚎, 𝚕𝚊𝚝𝚎 𝚝𝚘 𝚝𝚑𝚎 𝚖𝚎𝚎𝚝𝚒𝚗𝚐, 𝚊𝚗𝚍 𝚝𝚑𝚊𝚝 𝚝𝚒𝚖𝚎-𝚜𝚎𝚗𝚜𝚒𝚝𝚒𝚟𝚎 𝚎𝚖𝚊𝚒𝚕 𝚒𝚜 𝚗𝚘𝚠𝚑𝚎𝚛𝚎 𝚝𝚘 𝚋𝚎 𝚏𝚘𝚞𝚗𝚍.
​
𝚆𝚎𝚕𝚌𝚘𝚖𝚎 𝚝𝚘 𝟿:𝟶𝟶𝚊𝚖 𝙼𝚘𝚗𝚍𝚊𝚢 𝚖𝚘𝚛𝚗𝚒𝚗𝚐.
We might move into the next section with a phrase like:
​
𝚈𝚘𝚞 𝚖𝚒𝚐𝚑𝚝 𝚗𝚘𝚝 𝚋𝚎𝚕𝚒𝚎𝚟𝚎 𝚖𝚎 𝚗𝚘𝚠, 𝚋𝚞𝚝 𝚋𝚢 𝟻:𝟶𝟶𝚙𝚖 𝙵𝚛𝚒𝚍𝚊𝚢 𝚎𝚟𝚎𝚗𝚒𝚗𝚐, 𝚢𝚘𝚞'𝚕𝚕 𝚏𝚎𝚎𝚕 𝚛𝚎𝚏𝚛𝚎𝚜𝚑𝚎𝚍 𝚒𝚗 𝚠𝚊𝚢𝚜 𝚢𝚘𝚞 𝚑𝚊𝚟𝚎𝚗'𝚝 𝚏𝚎𝚕𝚝 𝚒𝚗 𝚢𝚎𝚊𝚛𝚜.
Did you feel that? Something happened.
​
There's also something else going on here. The "Hook" in this case is subtextual, and it's done by creating an open loop or a curiosity gap.
​
You leave the reader wanting to know what comes next.
​
But you know what… we're just about 700 words in, so we'll save that for another day.
​
Thank you to our sponsor aHrefs


Find the issues that prevent your site from ranking. aHrefs webmaster tools scans up to 5,000 pages website for 100 technical SEO issues that may prevent your site from ranking, absolutely free.
​
What's on our radar?
​
🎥 25 opening scenes and what makes them great​
📚 A crash course on opening images (2.5 mins)
🥁 Story breakdown beat sheets.​
9️⃣ Ways to write an opening line. (8 mins)
✍️ Write intros that stand out (4 min)
Let's get social
I'm not generally a fan of "hooks" but the examples in Taylin's carousel here are undeniably good.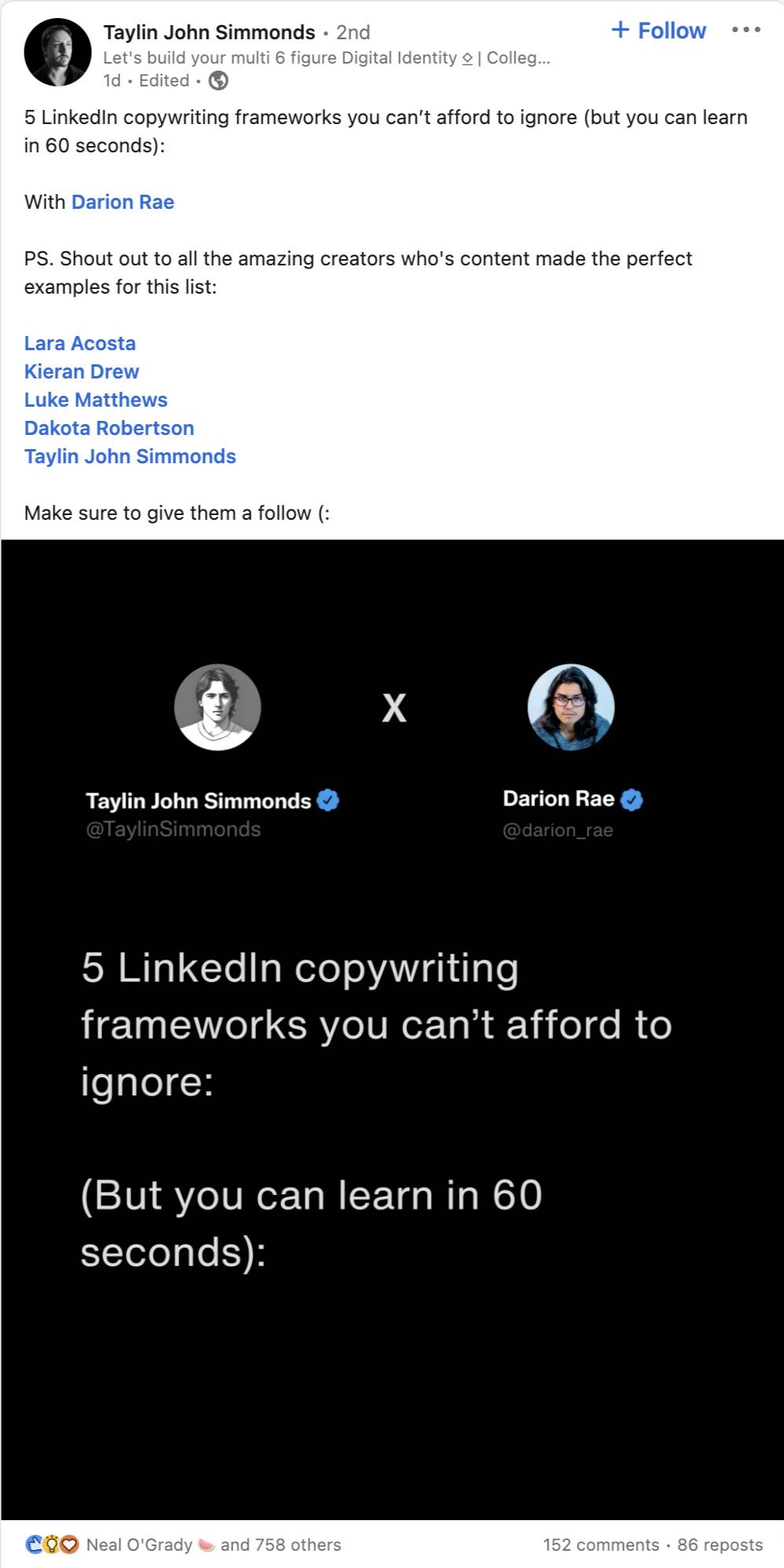 ​
From "The Vault"
​The Vault is a collection of articles that have been edited by guest editors on The Cutting Room.
Look at raw drafts and see how editors from companies like Writer.com, Calendly, Airtable, and more give their feedback in the doc.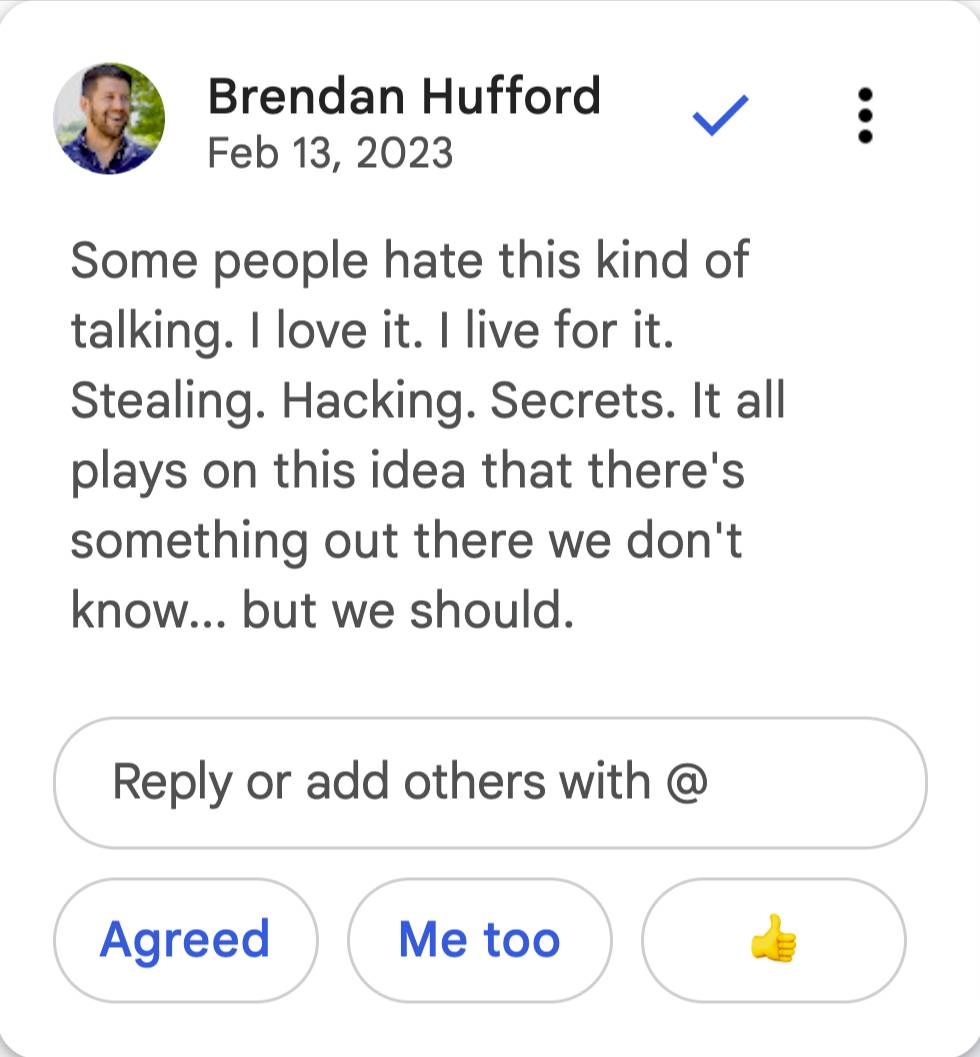 In Brendan Hufford's edit on The Cutting Room, he emphasizes the point of doing what needs to get done to grab attention, but also bashes on our overreliance on stats and how it reduces our authority by delegating it to someone else. Totally worth skimming.
Want to be edited on The Cutting Room?
Share your content for a chance to be edited by an industry-leading marketer on the show!
What's your name ?
See you in the next one ✌️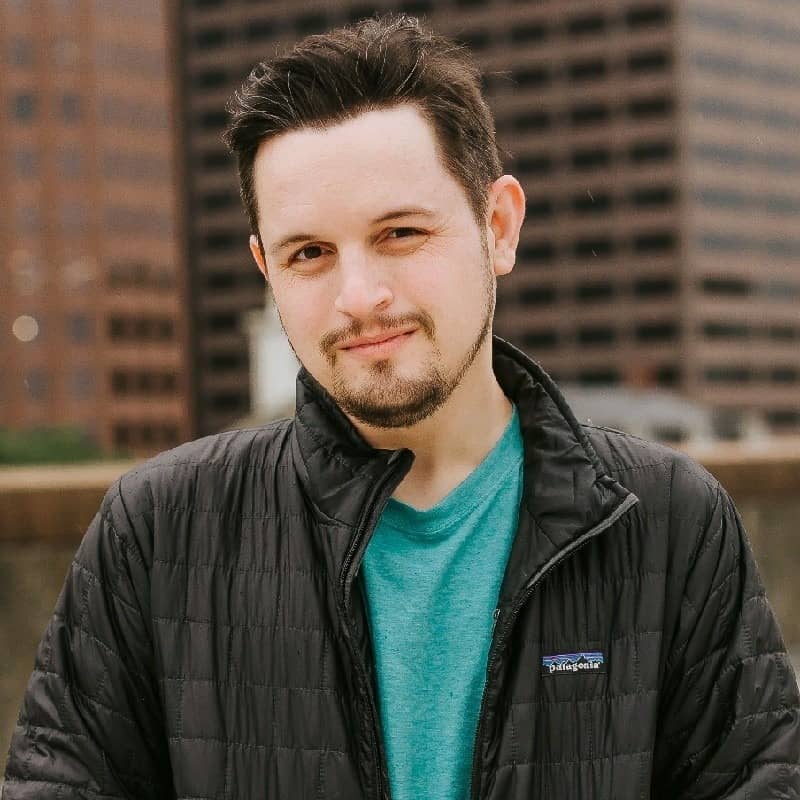 Tommy Walker | The Content Studio
​LinkedIn | YouTube | Book a 1-on-1​
​
P.S. If you're enjoying The Studio Insider, would you please forward to a friend?
One Washington Street suite 3108, Dover, NH 03820
​Unsubscribe · Preferences​