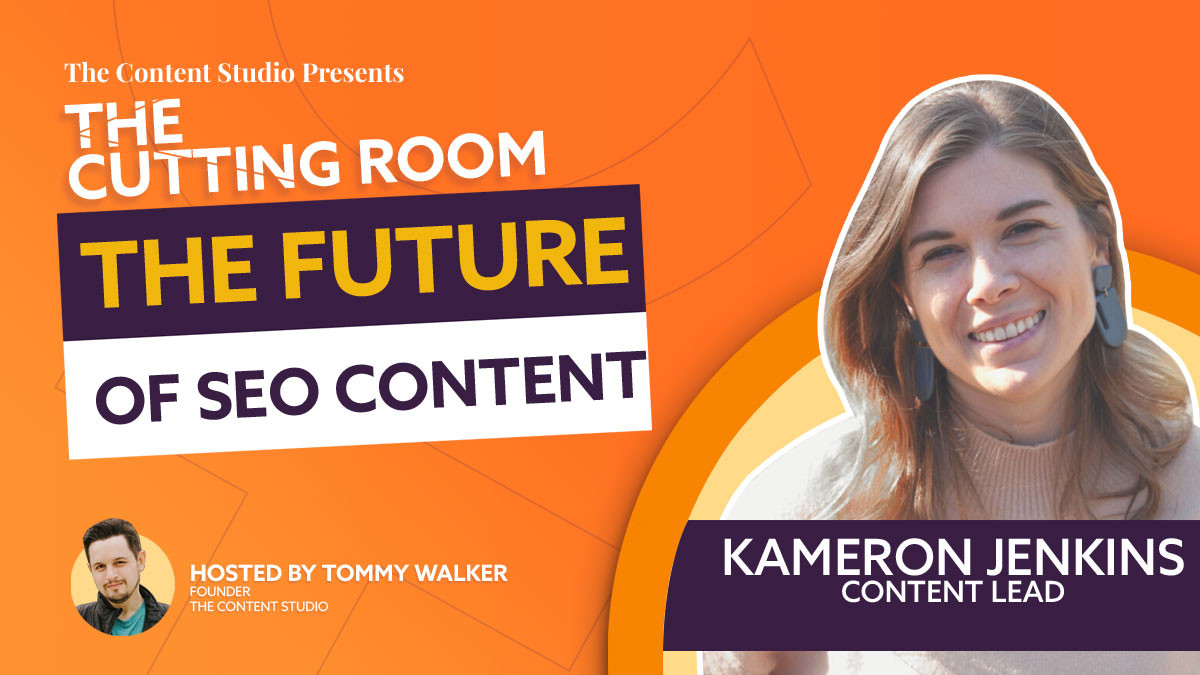 The Cutting Room ft. Kameron Jenkins
Where is "SEO Content" headed?
As if it wasn't already a dirty phrase, now we've got A.I. joining the conversation, which is already primed to disrupt "commodity" content.
Join me LIVE on Tuesday Jan 24th as Kameron Jenkins, one of the content leads at Shopify, comes onto The Cutting Room.
In this episode we'll discuss:
👉 The future of "SEO content" and the role A.I. is already starting to play.
👉 Content team structure – How to hire, organize, and build a culture of creativity
👉 B2B content as "media" – What can we learn from media outlets and still sell products?
Kameron is an absolute genius in this space, and I know I'm going to learn a ton.